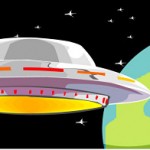 The Word gives us direction for our lives but we can not take a line here, a line there out of the Bible and use "it" for direction or cite "it" as doctrine. 
A good illustration is "The Alien Scripture Verse," an activity I invented for Kid's Church. I gave the kids a list of scriptures to look up.  i.e.: "Mark 3:5, word 6" or "The punctuation mark at the end of Ezekiel 3: 7". 
When all the scriptures were looked up the "message" they had taken from God's Word said something totally ridiculous like, "Purple rain makes a good foot stool!"  The kids were all going, "whaaaaaat?"  I asked them to explain the message they had found in God's word.  Of course, they could not; the "verse" was absolute nonsense! 
Then, I told them, "This is what happens when you take a word here and a phrase there out of the Bible and hold it up as doctrine or use it for direction. The message of the Bible is complete only when read in its entirety. The Bible does not contradict itself! When read in its entirety, in proper context, everything makes sense." 
 The scriptures have both sound doctrine and offer great direction for our lives; but, ONLY when it is rightly divided. It is not wise to pull a piece out of God's Word and let it stand alone.  It must be read in full context.  Being saved gives us access to the mind of Christ, through the direction of the Holy Spirit (I Corinthians 2:16). God gave us not only a free will, but a brain to reason with.
II Timothy 2:15  Do your best to present yourself to God, as one approved, a workman who does not need to be ashamed and who correctly handles the word of truth.
Prayer: Father God, help me to read your Word with understanding. I want to walk in the light of your direction. Thank you for the gift of your Spirit to instruct me. Amen.
"This design contains artwork that is © 2006-2008 FunDraw.Com."