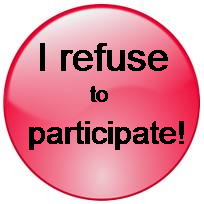 Failure requires my participation—life is all about choices. 
Throughout the Old Testament, God took events and circumstances that would seem to be destructive, and worked them to serve His own purpose (Genesis 50:20). 
If I choose to let Him, God will take every event in my life and work it for His purpose too. Only when I trust Him and let His direction lead me can I live victoriously. (Romans 8:38-39).
God gives me freedom of choice. Most often, I can't control circumstances. But, I DO have full control over how I let life events affect my relationship with the Lord. 
Romans 8:37 says we are conquerors through Christ. However, there are some personal commitments that I must make in order to be an overcomer.
First, I commit to spend time in conversation with my Lord so that I'm aware of the holiness and majesty of God as a conqueror over every trick of satan. When I talk to God, like talking to anybody else, I begin to know Him. Listening is as important as talking so, secondly, I spend time in reading God's Word.
When I purpose to the discipline of daily prayer and Bible study, through the Holy Spirit, I realize the heart of God so I can pray in knowledge of His will (I Corinthians 2:10). Like in any relationship, intimacy comes through time well spent.  
If I have not made those two commitments, then, satan's plan for defeat and destruction in my life is working. In order for satan to wreck my life, all I have to do is——participate in his plan. Or, I can participate in God's plan, the choice is mine.
John 10:10 The thief comes only to steal and kill and destroy; I (Jesus) came that they may have life, and have it abundantly.
Prayer:  Father, help me to focus on your plan for my life. Show me how to overcome every obstacle and circumstance life throws in my path.  I want to live victoriously for Jesus. I love you, thank you for directing me.  Amen.
Scripture References:
Genesis 50:20  You intended to harm me, but God intended it for good to accomplish what is now being done, the saving of many lives.
 Romans 8:38-39  For I am convinced that neither death nor life, neither angels nor demons, neither the present nor the future, nor any powers, neither height nor depth, nor anything else in all creation, will be able to separate us from the love of God that is in Christ Jesus our Lord.
Romans 8:37  No, in all these things we are more than conquerors through him who loved us. 
I Corinthians 2:10  these are the things God has revealed to us by his Spirit. The Spirit searches all things, even the deep things of God.