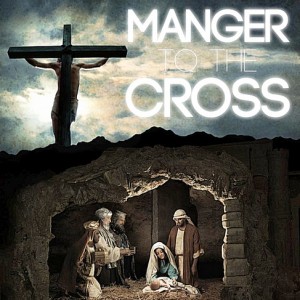 Throughout the holiday season, Christians remind each other, "remember the reason for the season." We see this popular slogan on buttons, cards, posters and stationary. 
An increasingly unGodly world has made much effort to take Christ out of Christmas. What is it about a holiday of giving, meeting the needs of the poor and fellowshipping that makes the world so mad?
The world views Christmas as when Christians celebrate the birth of Christ, many non-believers even join in the festivities and gifting with us. But the birth of the Christ child, well, that was only a small part of the plan; a plan that had been made since the beginning of time.  (II Timothy 1:8-10)   
Because of sin, mankind had lost our relationship with God. Christmas isn't about an event. It's about a plan that spans eternity to restore the relationship that had been lost.  (Romans 5:8) Jesus gave His life, the perfect sacrifice, so that we could know God personally.
This is how great God's love for "me" is, that He willingly gave His only son so that "I" could have intimacy with Him.  (John 3:16) 
Prophesied about for hundreds of years; Christ's birth is the day that God's plan for restoring relationship with His children would be revealed to mankind. (Galatians 4:3-6)
The next time we hear or say, "remember the reason," look beyond the baby in the manger moment and see the eternal consequences of what was done that night in the stable, under the stars in Bethlehem.  (I Peter 3:18a)
It wasn't just about the baby, it was about the cross; it was about ME; forgiveness for my sins; so I can have an intimate relationship with my Lord. Christmas isn't about religion, it's about a relationship.
Philippians 2: 8-11 And being found in appearance as a man, he humbled himself and became obedient to death—even death on a cross! Therefore God exalted him to the highest place and gave him the name that is above every name, that at the name of Jesus every knee should bow, in heaven and on earth and under the earth, and every tongue confess that Jesus Christ is Lord, to the glory of God the Father
Prayer:  Father, thank you for the precious gift of your son so that I can have an intimate relationship with you.  Thank you for the blood of Christ at Calvary so my sins are forgiven.  Help me to always remember and share the reason for Christmas isn't your birthday—it is the gift of relationship restored. I love you. Amen.
Scripture References:
II Timothy 1: 9b-10  —This grace was given us in Christ Jesus before the beginning of time,  but it has now been revealed through the appearing of our Savior, Christ Jesus, who has destroyed death and has brought life and immortality to light through the gospel. 
Romans 5:8 But God demonstrates his own love for us in this: While we were still sinners, Christ died for us.
John 3:16 For God so loved the world that he gave his one and only Son, that whoever believes in him shall not perish but have eternal life. 
Galatians 4:3-6  So also, when we were underage, we were in slavery under the elemental spiritual forces of the world.  But when the set time had fully come, God sent his Son, born of a woman, born under the law,  to redeem those under the law, that we might receive adoption to sonship.  Because you are his sons, God sent the Spirit of his Son into our hearts, the Spirit who calls out, "Abba, Father." 
I Peter 3:18a  For Christ also suffered once for sins, the righteous for the unrighteous, to bring you to God. —–