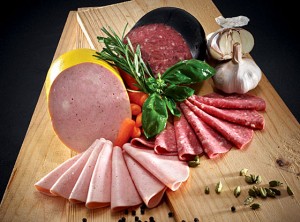 While at the zoo, my grandson, Quinlan, told me all about lions.    
The lion only gets involved in the hunt when the prey is too large for the lionesses to bring down. 
Those who hunt lions say that a lion roars from a distance, arrogantly letting his prey know that he's on the hunt— and you're on the menu. The Apostle, Peter, compared satan to a roaring lion looking to see who he can devour. 
Like the stalking lion, satan thinks he has us cornered. Satan can NOT make us sin. But, he does know our weaknesses and he hopes that we don't know how to defend ourselves. The scripture says to be self-controlled and alert; we are led aside and tempted by our own flesh. (James 1: 12-15)   
When we hold all of our attitudes and actions up before the revealing light of God's Word, we are far less likely to fall to temptation. "No temptation has overtaken you except such as is common to man; but God is faithful, who will not allow you to be tempted beyond what you are able, but with the temptation will also make the way of escape, that you may be able to bear it." (I Corinthians 10:13) 
Satan has no power over us that we don't allow him to take. Sin has no levels, all sin, whether little or big, separates us from God's presence. When we are faithful to read God's Word, we know satan's tricks. (II Corinthians 2:10-11) No matter how fiercely satan roars: his ability to devour us is determined by our willingness to cooperate with his temptations!  Refuse to be lunch meat for the devil.   
I Peter 5:8-9 Be self-controlled and alert. Your enemy, the devil, prowls around like a roaring lion looking for someone to devour. Resist him, standing firm in the faith, because you know that your brothers throughout the world are undergoing the same kind of sufferings.