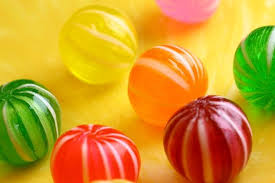 One day, my young grandson met me at his front door. Pulling me aside, he said, "Mamaw, I have to talk to you about a bad word."  I sat down beside him and asked what this "bad word" was that he was so concerned about.  Wide eyed, he very seriously told me that his teacher had accidentally put it on a homework paper.   
I told him to show me the word; I was sure he was mistaken.  He brought me his homework assignment paper, holding it close to his chest so the "bad word" couldn't be seen.  Shaking his head, he said, "Mamaw, I can't show it to you, I don't want your eyes to have to see it."   
I assured him that since it was on a homework paper, it just couldn't be that bad!  His little face was wide eyed, full of concern for the potential loss of his grandmother's innocence. Unfolding the paper, I read the short paragraph alerting the parents that tomorrow, the students would begin to study fulcrums. 
Trying my best not to laugh, I told him that fulcrum was NOT a dirty word it was a science word meaning they would learn about levers. The look of relief on his face was precious!  He hugged me and sheepishly told me that it had sure looked like a bad word!   
As adults we are daily exposed to real dirty words.  Words that the world thinks are acceptable.  It is easy for these words to hide in our minds and pop out of our mouths in moments of anger, fear or frustration.  Sometimes, these unacceptable words pop out because we're trying to 'fit in.'
The Word of God says that we should make sure that every word that we speak is pleasing to God.  We have no choice but to live in the world, but, we need to make sure our hearts are sensitive to the Holy Spirit so that we do not allow the words of the world to become part of our vocabulary.   
(Ephesians 4:29)  Do not let any unwholesome talk come out of your mouths, but only what is helpful for building others up according to their needs, that it may benefit those who listen.