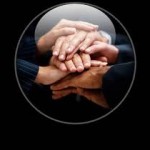 The other day, a friend confided in me that she was going through a very difficult time.  It was a trial that  I had, myself, undergone a few years ago. 
Because I had 'been there, done that,' my heart went out to her, I knew exactly how to pray for her AND exactly what kind of help she would need to continue strong in Christ afterwards.
The best 'help' in time of need comes from those who have, themselves, suffered in the same way we are suffering. The trials of life are constant. Throughout history, people have suffered from sickness, sin, financial woes, job issues and family problems.  
The apostle Paul said that these trials become useful tools for ministry. We are able to reach out, minister and encourage in full understanding to those who are going through what we have already been through. 
The scripture says that Jesus also understands all of my trials, because he lived as a person and bore all the temptation, tests and frustrations that I go through (Hebrews 4:15).  There is no issue I face in life that Jesus doesn't understand.  It is also important that I realize that no matter what I'm going through, right now, within the body of Christ, there are people who can encourage and help me because of their own experience.
Satan wants me to think I'm alone, nobody cares, and nobody can help. His goal is to defeat me through discouragement, frustration and despair. When I fall prey to his tactics, I'm no longer living victorious in Christ.  The first thing I should do, when I'm beset with problems, is seek a friend in Christ, who knows what I'm going through and can hold me up in prayer and lend me helpful hands.
In turn, I should make certain that I'm watchful and available to give comfort and encouragement to those around me who are suffering now as I have suffered.  When we are a part of the body of Christ, we not only have the comfort that comes from fellowship; we are also "comfortavailable."
2 Corinthians 1:3-4 Praise be to the God and Father of our Lord Jesus Christ, the Father of compassion and the God of all comfort, who comforts us in all our troubles, so that we can comfort those in any trouble with the comfort we ourselves have received from God.
Prayer:  Father help me to have grace to accept help when I'm in need.  Give me an awareness of mercy to turn my trial into knowledge to help others as I've been helped. I want the heart of a servant with a kind and compassionate heart. Thank you. Amen.
Scripture references:
Hebrews 4:15 For we do not have a high priest who is unable to empathize with our weaknesses, but we have one who has been tempted in every way, just as we are—yet he did not sin