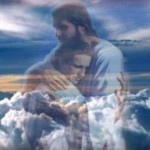 Satan's job is to find a way, ANY way, to keep me from developing my personal one on one relationship with the Lord.   
The devil doesn't waste his time on trying to lead me away with things that have no effect on me. Instead, he focuses on the things he knows he WILL be able to use successfully against me.  
Because of the busyness of life, it's easy to make my Lord just another item on my long list of daily chores.  Satan knows busyness is the most effective tool he can use to take me away from a relationship with God.  
Therefore, he makes responsibility and obligation his focus in my life.  Sadly, there have been times that his tricks have side tracked me, even with something as common as un-forgiveness,  but not for long; I'm not ignorant of his devices (II Corinthians 2:10-11). 
The Bible says to pray continually (I Thessalonians 5:16-18). However, praying while I do my daily chores isn't enough to keep intimacy in my relationship with my Lord.   
I love how God's Word uses illustrations that I can understand to reveal spiritual truth.  Ephesians 5:25-27 is often referenced as how a man should love his wife.  
However, it also would illustrate how the Lord loves us and we are to love the Lord. The marital relationship, as scripture defines it, is one of extraordinary sacrifice and intimate love.  
Without the one on one emotional intimacy shared between a husband and wife; the marriage can be weakened.  Uninterrupted time spent together, even though personal time often requires individual sacrifice, builds strong relationship; both with our spouse and with our Lord.  
The understanding of marriage relationship as an illustration of my relationship with Christ changed my attitude about finding personal time with the Lord. 
ANYthing that keeps me from a time of daily devotion is an effective tool in satan's hands. Even my blessings (work, family, ministry) can be used as a "busy tool" when they come between me and my Lord.  
Deuteronomy 6:5 Love the LORD your God with all your heart and with all your soul and with all your strength.
Prayer:  Father, thank you for wanting me to spend time with you. Thank you for always having time for me.  Touch my heart so that I focus my schedule on you–first. I love you. Amen.
 Scripture references:
II Corinthians 2: 10-11   10 Anyone you forgive, I also forgive. And what I have forgiven—if there was anything to forgive—I have forgiven in the sight of Christ for your sake, 11 in order that Satan might not outwit us. For we are not unaware of his schemes.
I Thessalonians 5:16-18   16 Rejoice always, 17 pray continually, 18 give thanks in all circumstances;for this is God's will for you in Christ Jesus.
Ephesians 5:25-27   25 Husbands, love your wives, just as Christ loved the church and gave himself up for her 26 to make her holy, cleansing her by the washing with water through the word, 27 and to present her to himself as a radiant church, without stain or wrinkle or any other blemish, but holy and blameless.