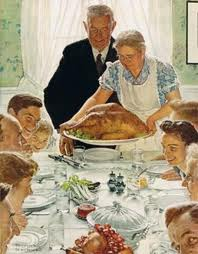 While at the bookstore, I noticed there was a section devoted to 'the dysfunctional family'.  
I'm familiar with 'blended' families, 'adopted families' and 'extended' families. But what  is a 'dysfunctional' family? Inquiring minds want to know~
According to etymology, the word, dysfunctional, was first used in English Literature circa 1959. Curiously, my 1990 edition of Webster's had not yet included this word. 
'Dysfunctional,' an adjective, meaning, "not working together properly," is only found in the newer editions. As a life illustration; we are "dysfunctional" at anything we do badly. 
Sadly, today's society elevates, even celebrates, dysfunctional life through TV programming, movies and literature. Prime time television and movies are rampant with examples of ungodly relationships being 'normal.'
Stunningly, these programs are even popular in Christian homes!  Yet, the programs are based on ungodly lifestyles, attitudes and relationships. Is there a new standard for normal?  The world says yes, but the scripture says, no!
Life can be unfair and unfortunately, we sometimes treat each other cruelly and even temporarily make mistakes in judgment; but this is NOT God's plan for His children!  
There is a scriptural standard for life and sadly, even Christians are embracing the world's new standard for 'normal' rather than the scriptural standard.
I Corinthians 12:12-27 reveals that the church interacts the same way that a family does; when one hurts, the entire 'family' hurts.  
The Word instructs us to encourage each other (Hebrews 3:12) and live by the Godly standard of holiness (Leviticus 11:44 and I Peter 1:16).  
When 'families' are dysfunctional, so is the church, because, 'we' ARE the church.
We are to treat each other with respect and love while understanding that there are relationship boundaries set by God. We are to forgive and be forgiven; to use scriptural standards to grow and mature in relationship with Christ and each other.  
When I hold every life choice up to the revealing light of God's Word, I recognize that it can be my OWN choices that separate me from God's blessings.
People and circumstances can influence my life but my struggle is not a social issue, it is a spiritual issue (Ephesians 6:12).
When I harden my heart by choosing to accept the attitudes and lifestyles of the world, I risk becoming an enemy of God (James 4:4).
When I choose to continue those ungodly influences then I choose sin and rebellion over relationship with my Lord.
Bad choices hurt me but God can heal and restore, IF I let Him.  The first step is to step away from the world's standards and satan's traps. 
The second step is to immediately choose Godly lifestyles and attitudes.  I choose to turn my back on the 'world view' of 'normal' and move forward toward my Lord's standard.
Phillipians 3:13-14 Brothers and sisters, I do not consider myself yet to have taken hold of it. But one thing I do: Forgetting what is behind and straining toward what is ahead, I press on toward the goal to win the prize for which God has called me heavenward in Christ Jesus.