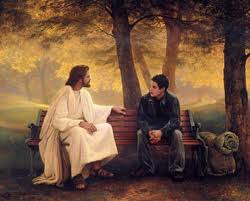 I John 5:14-15
Today, as I was busy about the house, my heart was suddenly taken with the need for prayer.
I Thessalonians 5:17 tells us that we are to pray without stopping; within our heart to continuously pray.
However, this wasn't the usual ongoing reminder to pray, this time, there was a sense of urgency. The Spirit of God within me began to pray before I even knew what to pray for. (Ephesians 6:18, Romans 8:26)
There are five TYPES of prayer, adoration, petition, penitence, intercession and thanksgiving. Prayers of petition, penitence and intercession are all prayers that are "asking" for something; aieto, a Greek word that means, "a request with increasing urgency."
Some urgent prayers we will never know "why" this side of heaven. Others, the Spirit will, in time, connect the dots and reveal what the need was and who it was for. Prayers of request are prayers that come from need. Prayers of adoration and thanksgiving are made because of intimate relationship.
Prayer is a conversation with our heavenly Father; a part of relationship. To nurture an intimate relationship with a person, you spend time with them. To know God and find His will for our lives we must make time to talk to Him and listen to Him.
In the same way we schedule time to build relationships with family and friends; we must plan time to spend in building our relationship with God. Our God is the only God who wants to have a relationship with His people.
God gave His son, Jesus, to die for our sins so we can come to God boldly, (Hebrews 4:16) in intimacy instead of fear. Prayer is not big fancy words or specific words said to evoke a hoped for response. Like with any conversation, prayer is a "two way" activity. We speak, and then we listen to what the other person says.
God speaks to us through His Word and His Spirit (I Corinthians 2:10-11). When I have a conversation with my Lord, I also read my Bible. Then, I listen for the Spirit to speak to my heart through God's Word.
As I spend time with God, in His Word and in prayer, listening as well as talking; God reveals His direction for my life. He also grows compassion and understanding in my heart so that I have a desire for ministry to the lost and hurting.
I John 5:14-15 This is the confidence we have in approaching God: that if we ask anything according to his will, he hears us.  And if we know that he hears us—whatever we ask—we know that we have what we asked of him.
Prayer: Father, thank you for loving me so much that you want to spend time with me. Thank you for sending your son, Jesus, to die for my sins so that I can come before you without fear. Thank you for your Holy Spirit and your Word that reveals your thoughts so you can talk to me. Help me to understand that you care about every part of my life and want me to tell you about everything in my day to day life. Amen.
Scriptural References:
I Thessalonians 5:17  pray continually
Ephesians 6:18 And pray in the Spirit on all occasions with all kinds of prayers and requests. With this in mind, be alert and always keep on praying for all the saints.
Romans 8:26 In the same way, the Spirit helps us in our weakness. We do not know what we ought to pray for, but the Spirit himself intercedes for us with groans that words cannot express.
Hebrews 4:16 Let us then approach the throne of grace with confidence, so that we may receive mercy and find grace to help us in our time of need.
I Corinthians 2:10-11 but God has revealed it to us by his Spirit. The Spirit searches all things, even the deep things of God.  For who among men knows the thoughts of a man except the man's spirit within him? In the same way no one knows the thoughts of God except the Spirit of God.