Have you noticed that the most important life decisions are made when we're young and inexperienced?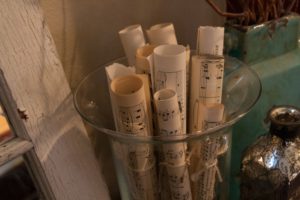 The life decisions your children make will be made the same way yours were—without the benefit of  experience.  
You want the best for your children, but, you can't make their life choices for them, nor can you force them to serve God.  You CAN hold everything in your own life accountable to the Word of God; what you do speaks louder than what you say.  A life lived with integrity and Christ like attitudes builds a solid foundation to stand on and— return to.
Jesus should be so real in your home, conversations, attitudes and activities that it would be easier to convince your child that they have no parents than to believe they have no God. You can not make their decisions for them, but you can influence them. TALK with your kids.  Even though they snort and roll their eyes and whine and fuss.  
Talk WITH them (there is a difference between talking to and talking with) about their friends, their attitudes and their life choices. Help them to understand actions have consequences. Teach them to be strong and independent in Christ. 
Parenting isn't easy. Even children who are raised by Godly parents in Christ centered homes have been known to make unwise choices.   Those unwise choices most likely won't be permanent but can have consequences. God is faithful; the life example of having a relationship with God will not be forgotten.
The Holy Spirit will continue to whisper the truth they have been taught even when they are out of your reach.  Remember, it's not over till the fat lady sings—and the last time I saw the fat lady, she was still looking for her music.  Hang in there.
Proverbs 22:6 Train up a child in the way he should go; even when he is old he will not depart from it.