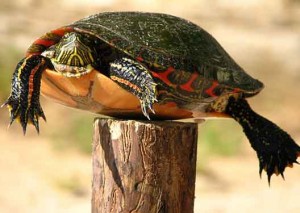 My friendship with Tawana began 15 years ago when we met through a mutual friend via e-mail. 
She is a prayer warrior and one of the first people I contact when there is a circumstance that calls for committed serious prayer.   
Tawana has been a quadriplegic for 25 years. She confided in me that for the first ten years of her quadriplegia, she thought "This is a test; if I respond 'the right way', in time, I will be healed. After my miraculous healing, many will be saved through the testimony of my trial." 
As the eleventh year began, unable to move from the neck down, breathing on a respirator, a painful realization came; "This is not a test, this is my life." Faced with a harsh reality, she began to seek God with a different focus. 
Rather than an attitude of patient, stoic waiting, she began to look for ways to minister 'here, now'. Today, she's a degreed Counselor, working with people who have addictions. She is active in Ministry at her church, has a loving husband and lives strong in Christ. 
Prayer is one of her ministries. When she prays, she begins with heartfelt praise.  Tawana's commitment to ministry is no more or less a choice than yours or mine. 
We are often trapped by our own plans for how we will serve God, "when—".  We live our lives believing that "this is a test, soon, I will be healed, delivered, blessed, set free–. After 'this' is over, THEN, I will serve God by (you fill in the blank)."  
Whatever situation or circumstance you are in, stop waiting to 'be done' and determine to get started.  Begin with prayer, and keep that commitment. As you spend time in our Lord's presence, you will know what to do next. 
Perhaps, your circumstances will change, but, perhaps this situation isn't a test; it's your life.  Minister here, now, with what you have. God uses real people where they are, NOW. 
Rom. 37-39 Yet in all these things we are more than conquerors through Him who loved us. For I am persuaded that neither death nor life, nor angels nor principalities nor powers, nor things present nor things to come, nor height nor depth, nor any other created thing, shall be able to separate us from the love of God which is in Christ Jesus our Lord.