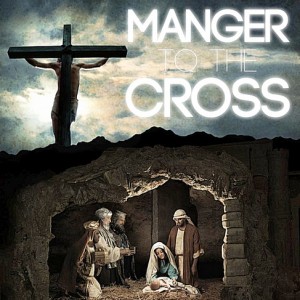 What is it about this "God baby," born in a manger 2,000 years ago that inspires Christians to worship and incites the world to hate? 
The world and even many Christians, don't understand the connection between the lowly birth in a manger and the brutal death on the cross.
The reason God created "us" was to have a relationship with Him. Because of sin, mankind had lost our relationship with God. We celebrate the birth of Christ, but that was only a small part of the plan; a plan that had been made since the beginning of time.  (II Timothy 1:8-10)  
Christmas and Easter aren't about gifts and candy, a bearded fat man and a cute bunny.  They are about a plan that spans eternity to restore a relationship that had been lost.  (Romans 5:8) Jesus gave His life, the perfect sacrifice, so that we could know God personally.
This is how great God's love for "me" is, that He willingly gave His only son so that "I" could have intimacy with Him.  (John 3:16) Prophesied about for hundreds of years; Christ's birth is the day that His plan for restoring relationship with His children would be revealed to mankind. (Galatians 4:3-6) 
It's easy to get wrapped up in the holiday moment; but let's remember to look beyond the "baby in the manger" and "the brutal death on the cross" and see the eternal consequences of what was done.  (I Peter 3:18a) 
It wasn't about the birth or the death, it's about the COST of our sin and the PAYMENT that was made. It was about ME; forgiveness for my sins; so I can have an intimate relationship with my Lord. None of it is about religion, all of it's about restoring relationship with God.
Philippians 2: 8-11 And being found in appearance as a man, he humbled himself and became obedient to death—even death on a cross! Therefore God exalted him to the highest place and gave him the name that is above every name, that at the name of Jesus every knee should bow, in heaven and on earth and under the earth, and every tongue confess that Jesus Christ is Lord, to the glory of God the Father.  
Prayer:  Thank you for paying the price for my sin and making a way back into your presence.  Help me to always remember how much you loved me–so much that you gave of yourself, you gave your life so I could know you personally. I love you. Thank you. Amen.
Scripture references:
II Timothy 1:8-10      8 So do not be ashamed of the testimony about our Lord or of me his prisoner. Rather, join with me in suffering for the gospel, by the power of God. 9 He has saved us and called us to a holy life—not because of anything we have done but because of his own purpose and grace. This grace was given us in Christ Jesus before the beginning of time, 10 but it has now been revealed through the appearing of our Savior, Christ Jesus, who has destroyed death and has brought life and immortality to light through the gospel.
Romans 5:8      But God demonstrates his own love for us in this: While we were still sinners, Christ died for us.
John 3:16    For God so loved the world that he gave his one and only Son, that whoever believes in him shall not perish but have eternal life.
Galatians 4:3-6     3 So also, when we were underage, we were in slavery under the elemental spiritual forces of the world. 4 But when the set time had fully come, God sent his Son, born of a woman, born under the law, 5 to redeem those under the law, that we might receive adoption to son-ship. 6 Because you are his sons, God sent the Spirit of his Son into our hearts, the Spirit who calls out, "Abba, Father."
I Peter 3:18a   For Christ also suffered once for sins, the righteous for the unrighteous, to bring you to God.—-