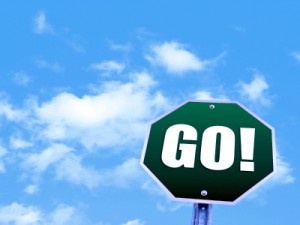 One day, God spoke to my heart with a specific direction; to bake cookies and take them to the grandfather of one of my kid's friends. No big effort, except it was cold and rainy and I had no car that day! 
But, the urgency to do that, do it now, continued to grow in my heart. The urging to take cookies and GO pounding with every heart beat, I baked then put on my coat and set out the door through the cold rain. 
Several times before, I'd tried to talk to the old man about the Lord. He wouldn't listen, stopping me with angry words. Perhaps, this very day, the fruit of witness would be ripe; I began to praise God as I sloshed through the puddles.    
The old man welcomed me into his home, accepted the cookies and invited me to sit down. My heart thundering in my ears with excitement, I asked him if he'd thought about all that I'd said about the Lord when we last spoke.  To my amazement, he jumped to his feet yelling that he'd had enough of me and my Jesus, leave; leave NOW! 
Stunned, I stumbled to my feet and walked past him to the door.  He slammed the door shut.  For a moment, I stood, thinking that he'd open the door with tears of conviction and invite me back in, asking me to lead him to the foot of the cross.   
Nothing—only the sound of the cold rain as it assaulted the street. I turned and walked home with sadness aching in my bones. A few weeks later, I learned that the old man had died suddenly a few days after my visit. I have no idea if he ever asked Jesus into his heart. 
Part of being a servant is obedience; even when what we've been told to do makes no sense at the time we are told. No matter how uncomfortable or inconvenient a direction to witness may be, when the Holy Spirit urges; go.   
Romans 10: 14-15  How, then, can they call on the one they have not believed in? And how can they believe in the one of whom they have not heard? And how can they hear without someone preaching to them?
Prayer: Father, help me to always be listening to the quiet voice of your Holy Spirit. I want to be obedient, even when the directions make no sense. Give me strength and discernment.  I love you. Amen.