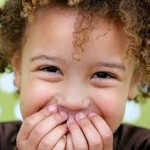 Today, I was supposed to go to the Amusement Park with my grandkids. Sadly, we wakened to the rumble of thunder and the sound of heavy rain. 
When I checked the weather channel, I learned that an unexpected front had moved in overnight. The weather guy said it was going to be an all-day event. 
Since I'd taken the day off work to spend special time with my grandkids, I decided that we'd spend the day inside, enjoying each other's company. It turned out to be one of the best days we've ever had together! We laughed; we talked, played UNO and had a WONDERFUL time. 
Most often, I can't do much to change the everyday circumstances of my life. The Holy Spirit nudges me; perhaps the reason I get so upset when 'plans' change is because I'm not in control of circumstances? However, I can do much to control my attitude about those circumstances; choosing to have the joy of the Lord.  
It is human nature to be self-reliant, 'in control' and get aggravated when things don't work out as I planned. But, as a Christian, don't I have the mind of Christ (I Corinthians 2:16)? It delights satan when I pout because he rejoices in my UNhappiness.  
As a Christian, I accept God's sovereignty for the big things, but I often allow the little, everyday things to steal my joy. Satan laughs at me when I stand strong through trials then lose my joy over the little things. Daily, I must remember that one of satan's most frequently used tools is the magnifying glass; making the little annoying things of life needle me.  
Psalms 139:5 says that God goes before me and behind me, putting his hand on my head.  Like a loving Father, my God cares about my everyday stress, not just the disasters. Remember, the very first miracle Jesus performed was a simple every day thing, at a party, to please his mother (John 2:1-11)!  
When it 'rains on my day' and my normal, everyday plans are waylaid, and I pout; I give pleasure to satan. I pray that every time it "rains" and spoils my plans that I have the insight to laugh and play, giving glory to my God, instead of pouting.  Keeping the joy of the Lord through everyday life is a choice.   
John 10:10 The thief comes only to steal and kill and destroy; I have come that they may have life, and have it to the full.
Prayer:  Father, teach me how to listen to your Holy Spirit so that I always have JOY in your presence. No matter what disappointments life brings, big or small, I want to hold tight to your presence. I want real joy, I want YOUR JOY.  I love you. Amen
Scripture References:
I Corinthians 2:16   for, "Who has known the mind of the Lord so as to instruct him?"But we have the mind of Christ.
Psalms 139:5  You hem me in behind and before, and you lay your hand upon me.

John 2:1-11   On the third day a wedding took place at Cana in Galilee. Jesus' mother was there, and Jesus and his disciples had also been invited to the wedding. When the wine was gone, Jesus' mother said to him, "They have no more wine." "Woman, why do you involve me?" Jesus replied. "My hour has not yet come." His mother said to the servants, "Do whatever he tells you."
Nearby stood six stone water jars, the kind used by the Jews for ceremonial washing, each holding from twenty to thirty gallons. Jesus said to the servants, "Fill the jars with water"; so they filled them to the brim. Then he told them, "Now draw some out and take it to the master of the banquet."
They did so, and the master of the banquet tasted the water that had been turned into wine. He did not realize where it had come from, though the servants who had drawn the water knew. Then he called the bridegroom aside and said, "Everyone brings out the choice wine first and then the cheaper wine after the guests have had too much to drink; but you have saved the best till now."
What Jesus did here in Cana of Galilee was the first of the signs through which he revealed his glory; and his disciples believed in him.