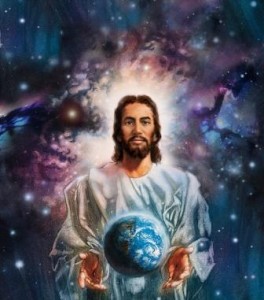 Exodus 20:7
The other day, I went to the amusement Park with my granddaughter and her friend. While the girls played in the water park, I sat quietly observing people around me. Again and again, I heard people of every age saying, "Oh my god."
The phrase wasn't even spoken as an excited expletive, but as a common part of speech. My heart ached for all of these people who had such a wimpy god that they threw his name out as casually as one would say any other word.
"Oh, my god, it's hot. Oh, my god, I could use a cold drink.  Oh, my god, what am I going to fix for supper? OMG! Oh, god, then what happened?" As I sat, I began to pray for these poor people with a wimpy god.
My God is an almighty God; He is ruler over the universe (II Chronicles 20:6)!  He created the heavens and the earth (Isaiah 42:5). He calls the stars by their name (Ps. 147:4).  He loves me so much that He sent His son to die for my sins so that I can have a relationship with Him(John 3:16).
I can't imagine the name of my God being on my lips for any reason other than praise or because I'm telling of something that He has done in my life.  To say His name with the nonchalance of speaking of an empty can—mercy.  I know my God, He is worthy of respect and worship!
A God should be worthy of worship, if not, why would he be a god? His name should be far above any other word or name.
If your god is so wimpy that you find yourself making his name common, come talk to me, I want to tell you about MY God. The Lord God Almighty!
Exodus 20:7 You shall not misuse the name of the LORD your God, for the LORD will not hold anyone guiltless who misuses his name.
Prayer: Oh Lord God, you are very great and powerful. I honor your Holy Name and I'm so thankful for the blood of Jesus that washes away my sin so that I can come boldly before you and speak as your child. Thank you for loving me so much that you want me to know you personally.
Scriptural References:
II Chronicles 20:6 "–O Lord, God of our fathers, are you not the God who is in heaven? You rule over all the kingdoms of the nations. Power and might are in your hand, and no one can withstand you."
Isaiah 42:5 This is what God the Lord says—he who created the heavens and stretched them out, who spread out the earth and all that comes out of it, who gives breath to its people, and life to those who walk on it:
Ps. 147:4  He determines the number of the stars and calls them each by name.
John 3:16 For God so loved the world that he gave his one and only Son, that whoever believes in him shall not perish but have eternal life.