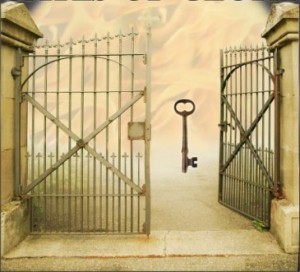 Easter is a special family time; going to church together and having everyone over for dinner.  It's a time for photo taking and memories. Who doesn't have a photo of 'me' with 'my' Easter basket? And of course there is always the picture of you or your sibling or cousin with chocolate smeared all over their face. And everybody knows you eat a chocolate bunny– ears first.
Easter is an important family time for God too. It was the day that His plan for restoring relationship with His children would be completed. (Galatians 4:3-6) It was the culmination of a plan that had been made since the beginning of time.  (II Timothy 1:9-10)
Every action of the crucifixion had specific reference and meaning for the complete eternal atonement of sin. The death and resurrection of our Savior was not forced on Him. As Jesus willingly hung dying on the cross, His last words were, "It is finished!"
Paying the blood price for our sins was the payment that had to be made for our restoration as the children of God.  (Galatians 4:7)  This is how great God's love for "me" is, that He willingly gave His only son so that "I" could have intimacy with Him.  (John 3:16)
Easter isn't about an event, it isn't only about forgiveness of sin. It's about a plan that spans eternity to restore a relationship that had been lost.  (Romans 5:8) Jesus gave His life, the perfect sacrifice, so that we could know God personally. Our sins forgiven, we can once more have fellowship with Him.
Christianity isn't a religion, it's a relationship.
I Peter 3:18 (a)  For Christ died for sins once for all, the righteous for the unrighteous, to bring you to God.
Prayer:  Heavenly Father, thank you for the blood of your son, Jesus, so that my sins could be washed away; I accept your forgiveness of my sins. Help me to always remember the great love you poured out at Calvary so that I could be your child.  I love you, thank you for loving me. Amen.
Scripture References:
 Galatians 4:3-6 (ISV)  3 It was the same way with us. While we were children, we were slaves to the basic principles of the world.[a] 4 But when the appropriate time had come, God sent his Son, born by a woman, born under the Law, 5 in order to redeem those who were under the Law, and thus to adopt them as his children. 6 Now because you are his children, God has sent the Spirit of his Son into our[b] hearts to cry out, "Abba![c] Father!"
II Timothy 1:9-10 (NIV) 9 He has saved us and called us to a holy life—not because of anything we have done but because of his own purpose and grace. This grace was given us in Christ Jesus before the beginning of time, 10 but it has now been revealed through the appearing of our Savior, Christ Jesus, who has destroyed death and has brought life and immortality to light through the gospel.
 Galatians 4: 7 (NIV) 7 So you are no longer a slave, but God's child; and since you are his child, God has made you also an heir.
John 3:16 (NIV) 16 For God so loved the world that he gave his one and only Son, that whoever believes in him shall not perish but have eternal life.
Romans 5:8 (NIV) 8 But God demonstrates his own love for us in this: While we were still sinners, Christ died for us.