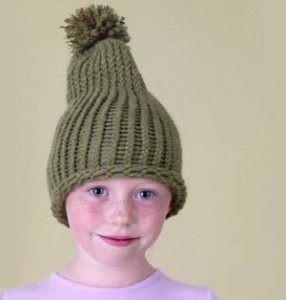 The Hiding Hat
Psalms 139:7-8
One cold winter evening, I surprised my 3 year old grandson with a toboggan. His face lit up as he took it and he said, "Oh Mamaw, a HIDING HAT!"
Puzzled, I asked him what he was talking about. He quickly put the hat on his head pulling it down over his face and eyes. He replied, "You can't see me, Mamaw, I hiding."
I assured him I could, indeed see him. Then, he reached up and pulled the hat up off his eyes and said, "I baaaack!"  Pulling his hat once more over his face and eyes, he challenged me, "Mamaw, come find me, I hiding again."
Beginning to understand that he thought since he could not see me, I could not see him; I tried once more to convince him otherwise.  He insisted, "You NOT seeing me Mamaw, I HIDING." The game went on for several minutes, both of us laughing.  I never was able to convince him that I could see him.
Christians wear a "hiding hat" with God sometimes.  We do things that are not wise and think God will not be able to see us. Like my little grandson, it makes no difference whether we THINK God can't see us or not, we are very visible to our Lord.
We don't have to hide from God. We can come before him, knowing He knows all about everything in our lives; good and bad.  We can tell Him how we feel, our problems, fears and battles.  He loves us and wants us to share our lives with him.
Stop trying to hide from God; He gave His only son to die on Calvary so that we can come boldly before him, no matter what our need.  (Hebrews 4: 14-16)
Jesus died on the cross so we don't have to hide our sins anymore!  We can confess them and by the Holy Spirit, through study in the Word, know how to not do the things that make us want to 'hide' anymore.
Psalms. 139:7-8 Where can I go from your Spirit, where can I flee from your presence? If I go to the heavens, you are there; if I make my bed in the depths, you are there."
Prayer: Father, help me to hear the voice of your Holy Spirit and to know that everything I do is before your eyes. Assure me that I can bring all my problems, shortcomings and failures and lay them at your feet. Help me to understand the strength of your Spirit to prevent me from falling and the depth of your forgiveness when I do stumble. Amen.
Scripture reference
Hebrews 4: 14-16 14 Therefore, since we have a great high priest who has gone through the heavens, Jesus the Son of God, let us hold firmly to the faith we profess. 15 For we do not have a high priest who is unable to sympathize with our weaknesses, but we have one who has been tempted in every way, just as we are yet was without sin. 16 Let us then approach the throne of grace with confidence, so that we may receive mercy and find grace to help us in our time of need.