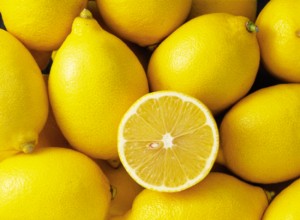 Hot Lemon Prayer
Hebrews 4:9-11
Did you know that a lemon explodes when it gets hot?  Neither did I, until today. Since I'd forgotten to put the lemons for a pie out to warm to room temperature, I decided to put the fruit in the microwave. If the lemon is at room temp, the juice is released more readily.
In my haste to get the pie started, I must have set the microwave on three minutes instead of three seconds—and walked away. The lemons exploded like citrus hand grenades; blowing the door on the appliance open and spraying hot lemon juice all over my kitchen!  Instead of hastening the pie prep, I'd prolonged it. What an AWFUL mess.
Sometimes, I have the same attitude about answers to prayer as I had about the pie, fast is better. God has all the time in eternity. He doesn't have a list on his fridge headed, "Things I MUST do today."  God is much more concerned about our relationship with Him than He is with our immediate pleasure and comfort.
Sometimes, when we pray, we demand things to start (or stop) RIGHT NOW! We fail to understand that when we let God be in control of our lives, everything happens under His loving supervision. (Proverbs 3:5-6) Both the good and the bad in our lives work for the long term goal of making us into the image of Christ.
When we take matters into our own hands and start trying to "be God" instead of wait for God, like the lemons in the microwave, we can make a mess.  In Hebrews, God's Word says that we know we have entered into His rest when we have ceased from our labors.
This does not mean that we put aside ministry and just sit down. Nor does it mean we turn a blind eyeball toward sin. It means that we give our problems, plans and ambitions to God and wait for His direction while doing the things that are "my part;" like preparing, planning and when in the case of sin, prayerful intervention.
God doesn't forget us, sometimes, it takes time to get us ready and time for the circumstances to be just right for God's plan to unfold. When we enter into God's rest, we trust that He knows what He is doing and simply follow His directions; even when it takes longer than what we thought it would. (Isaiah 40:31)
Hebrews 4:9-11  
There remains, then, a Sabbath-rest for the people of God; for anyone who enters God's rest also rests from his own work, just as God did from his. Let us, therefore, make every effort to enter that rest, so that no one will fall by following their example of disobedience.
—————————-
Prayer:  Father God, help me to be patient with myself and with your plan for my life. Encourage me through Bible study and fellowship. Confirm in my heart that your ways are not my ways but your ways always work out for the best in my life. I want your perfect will for my life. Amen.
—————————
Scriptural References:
Proverbs 3:5-6
Trust in the Lord with all your heart, and do not lean on your own understanding. In all your ways acknowledge him, and he will make your path straight.
Isaiah 40:31
They that wait upon the Lord shall renew their strength. They shall mount up with wings as an eagle. They shall run and not be weary, they shall walk and not faint.