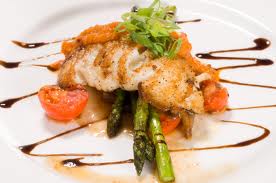 From Ordinary to WOW!
I Corinthians 1:26-31
Iron Chef America is one of my favorite television shows. During each episode, two chefs compete using a secret ingredient. Most often as not, the secret ingredient is ordinary every day fare; fish, chicken, potatoes, tomatoes or citrus fruit.  However, what is created from these ordinary foods is magnificent!
It isn't the complexity of the ingredients that makes the dishes special; it's the expertise, talent and abilities of the master chef.  The chef knows exactly what methods to use and what spices to combine to create magnificent dishes out of ordinary foods.
The same principle applies to our lives. We are ordinary people with incredible potential in the masterful hands of an almighty God. With unimaginable knowledge, our Lord combines life experiences to create followers, lay leaders, teachers, ministers, missionaries and evangelists.
God also uses students, employees, parents, executives, business owners, medical personnel, soldiers, police and fire persons, neighbors—-the list is endless. Every walk of life has opportunity when given to God to do whatever He determines to fulfill His marvelous plan to save a hurting world.
How do we become what God has intended us to be; by yielding ourselves to the work of the Holy Spirit in our daily circumstances. The Word says all things work together for our good—according to His plan. (Romans 8:28)
When we realize our potential through Christ, we understand that God can use us to do great things.  It's not about what we can do; it's about what God chooses to do with us. God uses common people, like you and me, in combination with all the "ingredients" of life, to make something magnificent.
I Corinthians 1:26-31 Brothers, think of what you were when you were called. Not many of you were wise by human standards; not many were influential; not many were of noble birth.
But God chose the foolish things of the world to shame the wise; God chose the weak things of the world to shame the strong. He chose the lowly things of this world and the despised things—and the things that are not—to nullify the things that are, so that no one may boast before him.
It is because of him that you are in Christ Jesus, who has become for us wisdom from God—that is, our righteousness, holiness and redemption. Therefore, as it is written: "Let him who boasts boast in the Lord."
Prayer: Lord Jesus, show me through your Word how to know your plan for my life. Confirm in my heart by your Holy Spirit your direction for my daily activities. I want my life to glorify you in all my choices. Thank you for being part of my life. Amen.
Scriptural References:
Romans 8:28 And we know that in all things God works for the good of those who love him, who have been called according to his purpose.