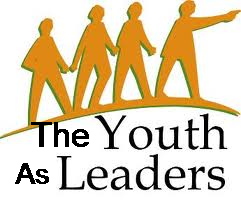 The books of I and II Timothy are only a few of the letters not written to the church, but rather, to an individual.   
The letters to Timothy are even more notable because Timothy was a teenager. It is also interesting that instead of lecturing the young man on choosing his friends wisely, the Apostle Paul instructed Timothy to set the example himself.  
As a young person, you have a clean slate; your life story is yet to be written. There lies before you the opportunity to accomplish much; a challenge with incredible consequences. The decisions that you make will influence not only your life, but also the lives of those around you.  
The major decisions that determine your entire life are made when you are young. Your career, your spouse, your lifestyle; all of these life decisions will be made within the first few years of adulthood.  If you make unwise choices now, you will, literally, live with the consequences for the rest of your life. That's an awesome responsibility for a young person! 
The Bible shows us that young people can do incredible things for God; Gideon, Jacob, David, Mary, and the Apostles John and Timothy are only a few examples of youthful leadership.  YOU also have the opportunity to become one of the young people who set the standard and accomplish great things. 
There is one decision that you can make that will keep you on the road to greatness. That is the decision to totally commit your life to Christ. God has a plan for your life, a plan that will prosper you (Jeremiah 29:11). The Holy Spirit searches the mind of God and knows His will (I Corinthians 2:10-16). As Christians, through the Spirit, we have access to the mind of Christ .  
Being in God's perfect will does not mean that your life will not have problems (Matthew 5:44-45). Sometimes, God's will takes us to places we'd rather not be, including allowing us to be in circumstances that show us our own faults and weaknesses. It is through these life lessons that we learn the strength of our Lord and can then teach others through having experienced God's provision in our own life (2 Corinthians 1:3-5). 
Satan also has a plan for your life, a plan for failure. He will do anything he can to separate you from Christ. Always remember, the devil has no power over you, he can't make you do or not do anything.  You will always have the final say, not him.  Be aware that he will lead you into temptations that, without the strength of the Holy Spirit, you would fall.  
Jesus was fully God yet fully man. When he was on earth, He suffered every temptation you will endure (Hebrews 4:15), yet did not sin. He understands how hard temptations can be and will give you strength to maintain your integrity.  
Keep your eyes on Jesus; determine that you will not look at 'people' for direction or inspiration. Don't let anybody or anything lessen your relationship with your Lord. Equip yourself with the armor of God (Ephesians 6:10-18) and don't just look for a leader, BE a leader.  
I timothy 4:12  Don't let anyone look down on you because you are young, but set an example for the believers in speech, in conduct, in love, in faith and in purity.
Prayer:  Father, help me to be a source of encouragement and guidance for today's youth. Show me ways I can serve you through leading them.  Amen
Scriptural References:
Jeremiah 29:11  For I know the plans I have for you," declares the LORD, "plans to prosper you and not to harm you, plans to give you hope and a future.

I Corinthians 2: 10-16  For to us God revealed them through the Spirit; for the Spirit searches all things, even the depths of God. 11For who among men knows the thoughts of a man except the spirit of the man which is in him? Even so the thoughts of God no one knows except the Spirit of God. 12Now we have received, not the spirit of the world, but the Spirit who is from God, so that we may know the things freely given to us by God, 13which things we also speak, not in words taught by human wisdom, but in those taught by the Spirit, combining spiritual thoughts with spiritual words.
14But a natural man does not accept the things of the Spirit of God, for they are foolishness to him; and he cannot understand them, because they are spiritually appraised. 15 But he who is spiritual appraises all things, yet he himself is appraised by no one. 16For WHO HAS KNOWN THE MIND OF THE LORD, THAT HE WILL INSTRUCTHIM? But we have the mind of Christ.
Matthew 5:44-45  But I tell you, love your enemies and pray for those who persecute you, 45 that you may be children of your Father in heaven. He causes his sun to rise on the evil and the good, and sends rain on the righteous and the unrighteous.
2 Corinthians 1: 3-5 3 Praise be to the God and Father of our Lord Jesus Christ, the Father of compassion and the God of all comfort, 4 who comforts us in all our troubles, so that we can comfort those in any trouble with the comfort we ourselves receive from God. 5 For just as we share abundantly in the sufferings of Christ, so also our comfort abounds through Christ.
Hebrews 4:15  For we do not have a high priest who is unable to empathize with our weaknesses, but we have one who has been tempted in every way, just as we are—yet he did not sin.
Ephesians 6:10-18 Finally, be strong in the Lord and in his mighty power. 11 Put on the full armor of God, so that you can take your stand against the devil's schemes. 12 For our struggle is not against flesh and blood, but against the rulers, against the authorities, against the powers of this dark world and against the spiritual forces of evil in the heavenly realms.13 Therefore put on the full armor of God, so that when the day of evil comes, you may be able to stand your ground, and after you have done everything, to stand. 14 Stand firm then, with the belt of truth buckled around your waist, with the breastplate of righteousness in place, 15 and with your feet fitted with the readiness that comes from the gospel of peace. 16 In addition to all this, take up the shield of faith, with which you can extinguish all the flaming arrows of the evil one. 17 Take the helmet of salvation and the sword of the Spirit, which is the word of God.
18 And pray in the Spirit on all occasions with all kinds of prayers and requests. With this in mind, be alert and always keep on praying for all the Lord's people.