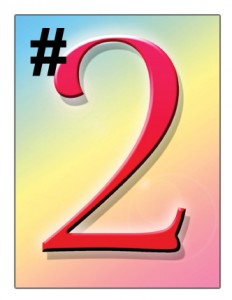 Everybody knows what the greatest commandment is! Ask any child in Kid's Church and they'll quickly quote, "Love the Lord your God with all your heart and with all your soul and with all your mind"  
"Like", who wouldn't love the Lord?  He's—wonderful—He loves me and he wants me to have a relationship with Him!  No other god wants to KNOW me!   
But, do you know the second greatest commandment? It's a bit more difficult than the first. But, according to Jesus, equally important.   
The second greatest commandment requires more effort, "to love our neighbor as ourselves". Again, it's all about relationship! When you look at the main attacks of satan, we find that the attacks all have the same intent; to ruin our relationships, with each other and, ultimately, with God.   
When we love the Lord with all of our heart, we have intimacy with Him; spend time with Him, in prayer and in His Word.  Through that intimacy, we turn toward things that build up, not tear down. As we become more aware of what love in Christ is, we speak in loving words and treat each other with kindness.  (II Corinthians 13) 
Love is both a verb and a noun.  It is an action and an emotion.  The scripture says that people will recognize us—by our love.  Not by our ability to teach, preach, build buildings, raise money or acts of benevolence, but by our love.   
Love is patient, love is kind—. Until we have intimacy with the Lord, we can't love or even know what love is.  First, we love the Lord then we know how to love each other. 
Matthew 22:36-40 "Teacher, which is the greatest commandment in the Law?" Jesus replied: "Love the Lord your God with all your heart and with all your soul and with all your mind. This is the first and greatest commandment. And the second is like it: 'Love your neighbor as yourself. All the Law and the Prophets hang on these two commandments."