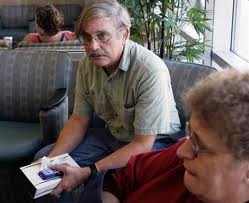 Some friends of ours recently learned that the foundation of their beautiful home had been destroyed by termites. 
For many years, they'd said they'd check into termite prevention, but, had never gotten a round to it.
One of the things that life teaches us, through experience, is how even the smallest every day decisions can have a BIG effect on our lives and the lives of our family.
Whether we are young or old, every day we make small decisions that can have long term consequences.  Serving God is the same way; there are many things that we keep in mind to do but never get a round to it; like daily prayer, Bible reading and fellowship at church. 
During the course of a day, we make plans to do things that are important to us. We mark in our calendars and date books to remind us. How successful would our relationships as parents, spouses and as friends be if we gave them the same priority as we do God? 
The God decision is made moment by moment, hundreds of times each day.  A committed Christian life that glorifies Jesus isn't about long term commitment; it's about right now commitment.  Like any other activity in our busy lives, we do the things we plan for.   
If I don't make a plan for time to read my Bible, go to church and talk to the Lord, I won't. I must make the things of God a priority in my life, not something I do when I get a round to it.   
If I don't make a daily plan to serve God and DO IT, my heart becomes hardened to the things of God and I don't see the damage that has been done until—it's time to pay the price for my neglect.  Forgetting what is behind, I choose right now, to get a "round tuit."  
Joshua 24:15  But if serving the LORD seems undesirable to you, then choose for yourselves this day whom you will serve, whether the gods your forefathers served beyond the River, or the gods of the Amorites, in whose land you are living. But as for me and my household, we will serve the LORD."
Prayer:  Father help me to want to be part of your plan for my life. Show me how to arrange my time to include you.  I love you, I want you to be in my every day schedule. Amen.
Oh, and here's what you've been waiting for (I needed one too!)—your very own round